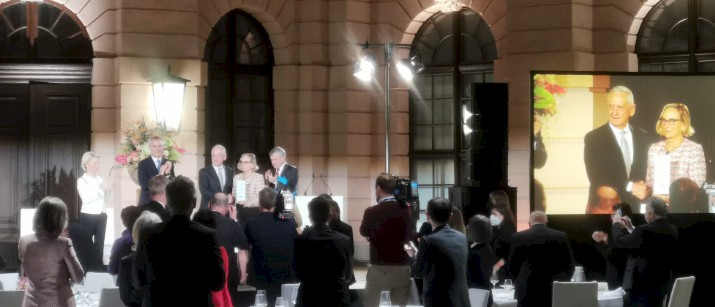 Henry A. Kissinger Prize 2021 to U.S. General James N. Mattis
By Svetlana Alexeeva
This year's Henry A. Kissinger Prize was awarded to 26th U.S. Secretary of Defense and Retired General, U.S. Marine Corps James N. Mattis. The award ceremony which was organized by the American Academy in Berlin took place on November 18 in the historical hall of the Deutsches Historisches Museum, with laudations by Ursula von der Leyen, European Commission President and Jens Stoltenberg, Secretary General North Atlantic Treaty Organization (NATO). Henry A. Kissinger delivered remarks by video message.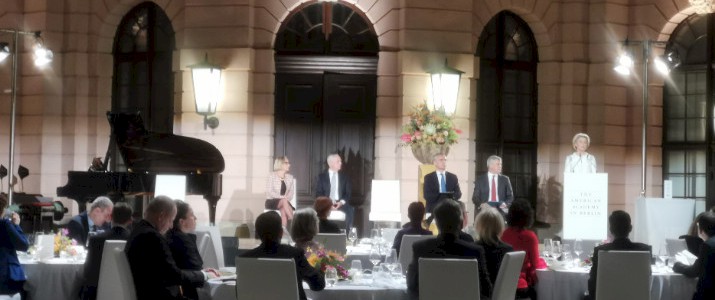 As President of the American Academy in Berlin Sandra E. Peterson explained in her presentation of the prize, James N. Mattis was honored for his extraordinary and distinguished service for the U.S.A, "for his vision, integrity, and principles". "No one combines civilian and military perspective better than James Mattis", says Ms Peterson.
"America and the EU are the union of values, to keep alive the experiment that we call democracy", said James N. Mattis in his concluding remarks. "The alliance is all alive. We are stronger together."
Since 2007, the American Academy in Berlin has bestowed the annual Henry A. Kissinger Prize upon a renowned American or European figure of international diplomacy, in recognition of his or her outstanding services to the transatlantic relationship. The award honors the achievements of Dr. Henry A. Kissinger - author, Nobel Peace Prize recipient, and former national security advisor, under President Richard Nixon, and secretary of state under Presidents Nixon and Ford.
In 2020, German chancellor Angela Merkel was the recipient of the Henry A. Kissinger Prize.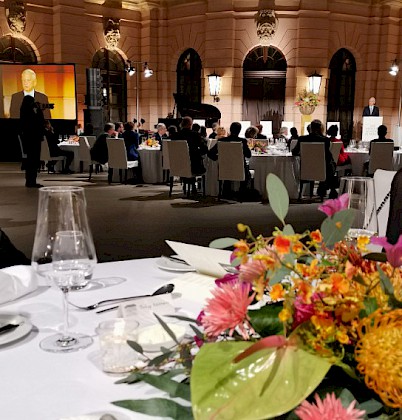 ---
AKTUELLE AUSGABE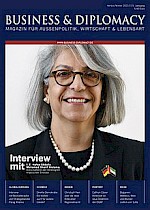 GLOBALISIERUNG
"Mobilität ist ein Grundrecht des 21. Jahrhunderts". BUSINESS & DIPLOMACY-Mitarbeiterin Svetlana Alexeeva im Gespräch mit dem Bestsellerautor und Strategieberater Parag Khanna
---
ABONNEMENT
Möchten Sie BUSINESS & DIPLOMACY regelmäßig lesen?
---
RUNDBRIEF
Wenn Sie sich für unseren kostenlosen monatlichen Rundbrief anmelden möchten, senden Sie bitte eine Nachricht.
---
LESER ÜBER UNS