Israel: Leading in Innovation and Technology
Israel ranks worldwide as the No. 2 startup country. B&D asked Ester Elias, Israel's new Commercial Consul for Economic Affairs in Berlin, for the reasons of the good technology cooperation with Germany.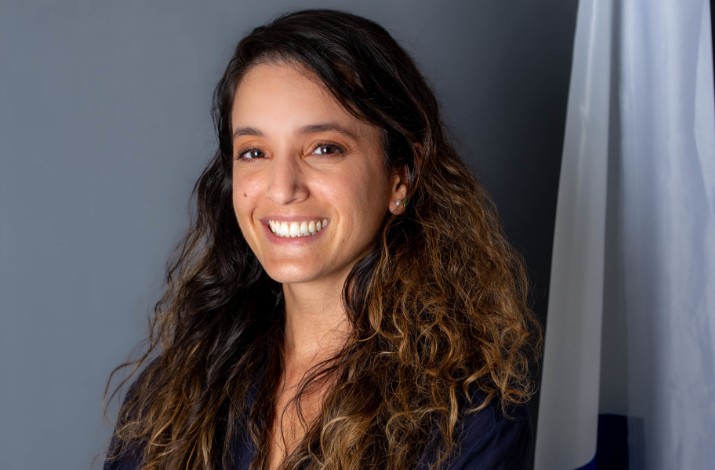 A young country once mainly a fruit exporter became a leading country in digital economy: how did Israel manage this change so rapidly?
We had to adjust to the very fast developments. When Israel was founded we had no natural resources. Our former president Shimon Peres once said: "We depended more upon our brain than our muscle. We learned that the treasures hidden in ourselves are far greater than anything that can be found in the ground".  To protect ourselves in a rather hostile environment, we e.g. developed cyber security and homeland security abilities. We had to find water solutions as we faced water shortage from day one the country was established. People came from all around the globe to Israel. We benefited from many different ways of thinking.
Israel offers a broad range of IT solutions. Which are the most important ones?
As for today, the main three leading sectors are: medical devices and digital healthcare with more than 1000 companies. Second is the cyber industry and number three is fintech. But not only that. We will see more solutions coming for the aging population, for the food industry and for combatting climate change. Globally, six percent of all unicorn companies are Israeli. Overall 30 companies. Half of them offer artificial intelligence (AI) solutions. Israel comes in second worldwide in terms of AI solutions right after the Silicon Valley.
Could you mention successful projects?
One company is AURA Air. They invented a small device that monitors the quality of air and improves the air after monitoring. During the pandemic, they penetrated the US, the Asian and European markets to offer their solution to the public transportation sector, schools, hospitals and other facilities. They turned into a unicorn company within a year.
The second one is TytoCare. They invented a device for medical exams you can do at home. You check your ear and heart pressure, your throat with the doctor seeing from remote the results in real time. He may prescribe medicine, you can just pick up from the pharmacy afterwards. In times of Corona this lowers the exposure.
Which are the main trade items with Germany?
Last year the trade volume between the two countries was around six billion US-Dollar. We import from Germany mainly automotive products and machinery. We export medical devices, technologies in digital health, chemical solutions as well as technical solutions for the automotive and energy industry. We are trying to increase the trade figures in the business fields of new media, smart homes, industry 4.0 and more.
Which further potential do you see in the Israel-German trade exchange?
Israel sees Europe as a close by destination, also in terms of culture and openness towards technology. Germany's economy with its established industries is in particular complementary to the Israeli innovation economy. I want to invite German companies of all sizes – especially the successful German "Mittelstand" – to approach us in order to sort out possible synergies. Establishing R&D centers in Israel with our assistance can be a first step.
Interview by Rainer Schubert
---
AKTUELLE AUSGABE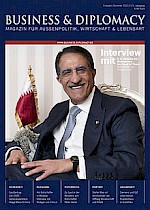 AUSSENPOLITIK
Vorbild Norwegen: FDP-Außenpolitiker Alexander Graf Lambsdorff plädiert in seinem Buch "Wenn Elefanten kämpfen" für eine neue deutsche Außenpolitik. Interview
SICHERHEIT
Sicherheit setzt Vertrauen voraus. Gastbeitrag von OSZE-Generalsekretärin Helga Maria Schmid
---
ABONNEMENT
Möchten Sie BUSINESS & DIPLOMACY regelmäßig lesen?
---
RUNDBRIEF
Wenn Sie sich für unseren kostenlosen monatlichen Rundbrief anmelden möchten, senden Sie bitte eine Nachricht.
---
LESER ÜBER UNS